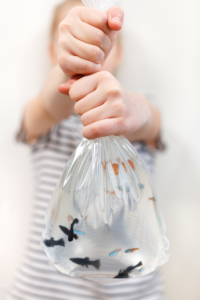 FISH-O-RAMA
Affectionately known as Fish-O-Rama, MAS hosts swap meets each year to help connect the Milwaukee aquatic community with sellers of fish, plants and aquarium supplies. It's a great opportunity to find unusual species and speak with the sellers, who are typically the breeders who raised the fish.
Be sure to arrive early for the best selection and take time to talk with vendors. It's a great way to pick up new tips and ideas. Admission is $2 and children 11 and under are free with paid adult admission. This is a great place to teach kids about the hobby.
INTERESTED IN SELLING?
Vendors who want to sell their fish, plants and/or aquarium supplies can rent table space.  The cost for renting space is $20/8-foot table and you may rent multiple tables. Sellers do not split their sales with MAS. Contact Jerry Michels at (262) 623-6449 or michelsfishroom@gmail.com with questions or to reserve you space for an upcoming swap.
TIME & LOCATION
All swaps are held at the New Berlin Bowl, 16000 W. Cleveland Ave., New Berlin. Doors open at 10:00 AM and the swap ends at 2:00 PM. Be sure to arrive early for the best selection, as sellers often sell out of the most popular items.